| | |
| --- | --- |
| Category | Agriculture |
| Keywords | Eragrostis teff, Ethiopia, Super-food, breeding |
| Current development stage | General list: TRL1 Basic Principles Observed |
| Collaboration Opportunity | Sponsored Research with an option to License Research Results |
Background
Teff (Eragrostis teff) is the staple cereal in Ethiopia and other countries in the Horn of Africa. Teff is gaining popularity in many countries due to its nutritional content: it is a well-balanced essential amino acids grain, gluten-free and has a high concentration of protein.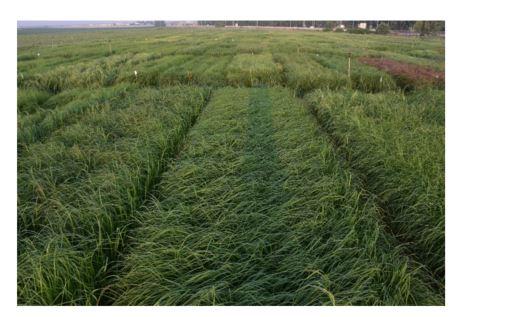 Teff experiment in Israel, 2019
Our Innovation
Building on our genetically characterized large collection (ca. 250) of diverse teff lines, we propose (i) to explore the natural variation in grain protein content and amino acid composition, (ii) dissect the genetic control of teff quality, and (iii) characterize the effects of environment and management on teff quality. This will provide a basis for selecting (from our collection) and breeding new teff cultivars with high protein content and optimal amino acids composition. This will boost the superiority of teff as a high quality gluten-free super-food and facilitate its worldwide consumption.
Opportunity
We are seeking partners to further fund research and breeding towards the commercialization of high quality teff varieties for health food markets.