Background
Administration of TNF-alpha inhibitors for Rheumatoid Arthritis (RA) has shown significant efficacy in reducing inflammation and improving RA patient outcomes. However, not all RA patients respond equally well to TNF-alpha therapy,
Currently, the assessment of responsiveness to TNF-alpha inhibitors relies on clinical evaluation, disease activity scores, and subjective measures, which can be prone to variability and subjective interpretation. These conventional approaches often lack precision and may result in delayed treatment adjustments or unnecessary exposure to potentially ineffective therapies.
Consequently, there is a growing demand for innovative methods that can accurately predict the responsiveness to TNF-alpha treatment in RA patients.
Our Innovation
A new personalized medicine in vitro diagnostic kit based on RNA expression for prediction of (RA) Rheumatoid Arthritis patient's response to TNFα blockers treatment.
The kit aims to aid physicians to determine the proper treatment course for their (RA) Rheumatoid Arthritis patients.
Patent Granted in the US (10,846,371) and in Israel (248268).
Regulatory approved with CE and AMAR
Advantages
No clinical and genetic information is required for prediction.
No personal patient information is required for prediction.
A simple blood test that any certified lab can conduct.
Fast results and high accuracy: ~90% (vs. ~60% of baseline prediction success)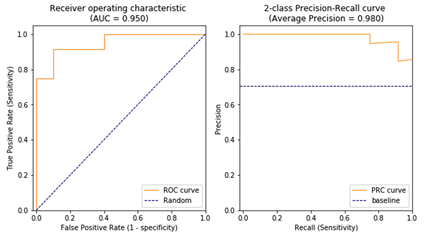 Opportunity
We are seeking collaboration with a diagnostics company interested in extending its pipeline with a ready-to-use personalized medicine kit for RA patients.
Besides, our AI-driven platform can generate diagnostics indicators that enable treatment efficacy prediction in other autoimmune diseases or prognosis in viral infections. Thus, our product will enter the growing global personal diagnostics market, projected to reach US$ 9.9 billion by 2026.