| | |
| --- | --- |
| Category | AgTech |
| Keywords | Soft Rot, Potato, Biological control, Microorganisms, phytopathogens |
| Current development stage | General list: TRL4 Technology validated in lab [n1] |
| Collaboration Opportunity | Sponsored Research with an option to License Research Results |
---
Abstract
The researchers developed novel functional delivery systems that encapsulates predatory microbials that are able to prevent potato soft-rot by releasing predatory microbes that prey on the pathogen bacteria.
Background
The Pectobacterium and Dickeya pectinolytic bacteria belonging to the Pectobacteriaceae family are phytopathogens responsible for several macerating diseases (soft rot, black leg and aerial stem rot diseases) on a wide range of crops and ornamental plants in a variety of climates. Soft rot most notably affects potato as it is the fifth most economically important crop worldwide. These diseases are accountable for paramount economic damages with estimated global crop losses of at least 30%. Its impact on agriculture and the economy is very significant. Prevention through detection is expensive and there is a lack of efficient treatment by antibacterial chemical agents making it a priority for researchers and farmers to develop and implement effective management strategies.
Our Innovation
The researchers have developed a biocontrol method based on predatory bacteria belonging to the Bdellovibrio and like organisms (BALOs) that use the plant pathogens as prey, thereby greatly reducing their incidence. To this end, novel delivery systems were developed that encapsulates the predatory cells, keeping them viable until delivery at the control sites.
This invention has the following advantages:
very high counts of immobilized, viable bacterial predators
controlled dissolution/degradation through the ability to easily customize the carriers' release rate
long shelf life of the preparations
Non-toxic to the environment
Technology
Our novel approach aims at controlling BALO's predatory capacity by differential release of encapsulated predators; one formulation was for fast-release of high numbers of the predators as a preventive treatment, and the other for controlled/targeted release of the BALOs by the enzymatic activity of the pathogen. This offers flexivity in the possible applications (coating of tubers/bulbs, soil applications, spraying or application throught irrigation). The proof of concept and efficiency of the different formulations against SRPs were established. Greenhouse experiments with potatoes in soil showed very promising results.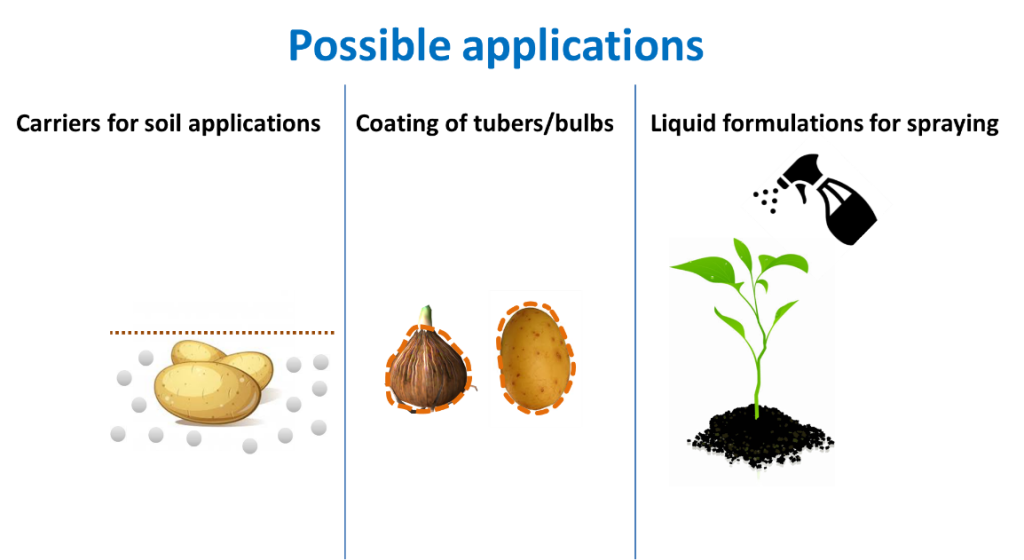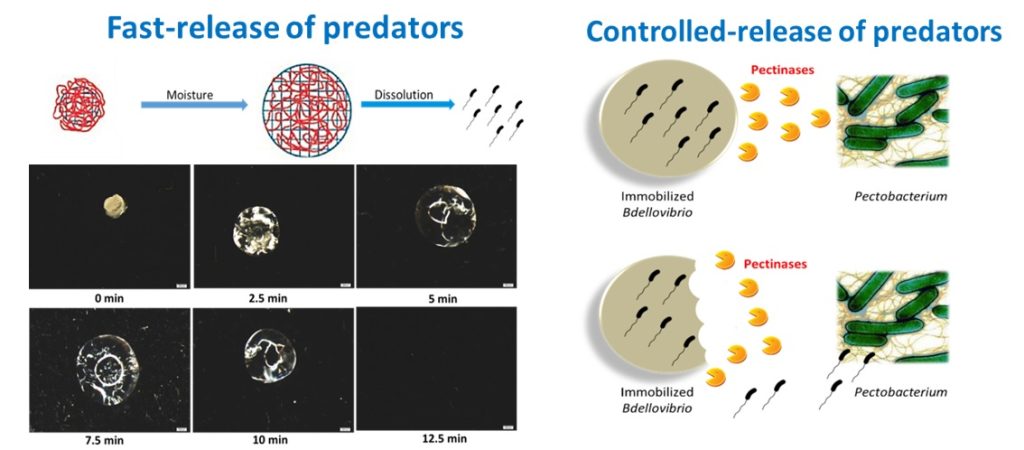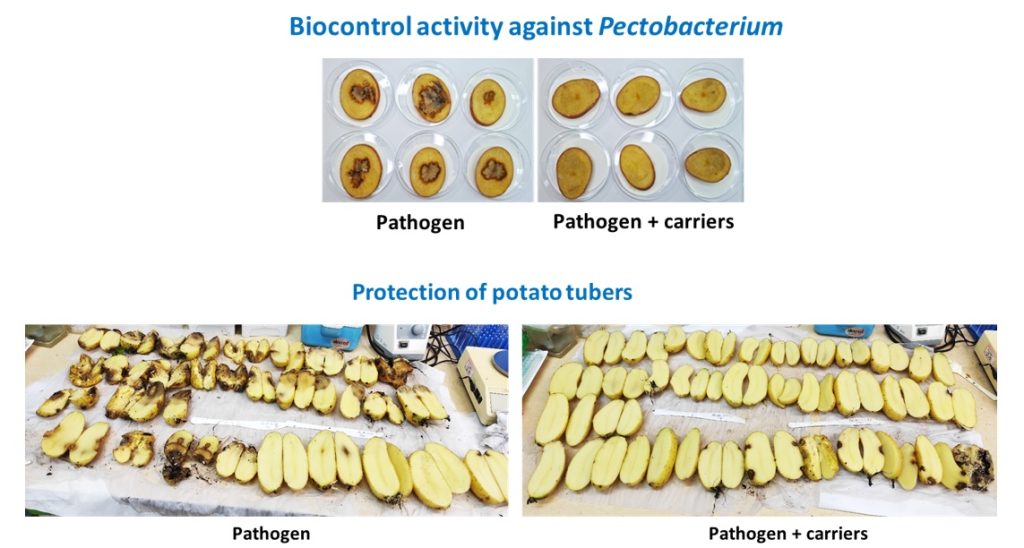 Opportunity
The researchers are looking for a commerical partner to continue the research and to commercialize this technology worldwide.
 [n1]General list: TRL6 Technology demonstrated in relevant environment
Additional Links
Biological control of soft rot in potato by κ-carrageenan carriers encapsulated microbial predators https://pubmed.ncbi.nlm.nih.gov/36434114/