| | |
| --- | --- |
| Category | Food |
| Keywords | Pasta, Shape Change, |
| Current development stage | General list: TRL4 Technology validated in lab |
| Collaboration Opportunity | Licensing of Technology |
Background
Pasta such as fettuccine, linguine and spaghetti are elongated, straight and are flat-packed for transport in small volume boxes. Their twirl, twisty, elbow, bowtie counterparts, however are packaged in space consuming large volume boxes.
Our Innovation
The researchers have developed a technique for manufacturing pasta that can be 'preprogrammed' for specific shape shifting upon boiling (Fig.1). This shape-shifting pasta is manufactured flat and straight and flat-packed into low volume straight boxes – upon boiling in water the pasta takes on twisty, twirly shapes.
Saves space for transport and storage
Can be 'preprogrammed' for specific shape shifting with a wide range of configurations
Enhances user engagement
Large sheets can be cut at home for a creative  and fun experience
Manufacturing is inexpensive and simple (not involving 3D printing)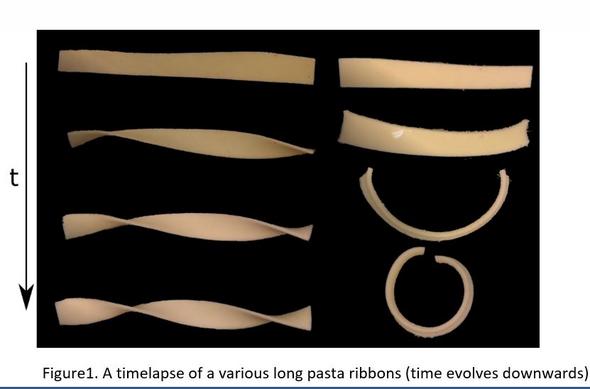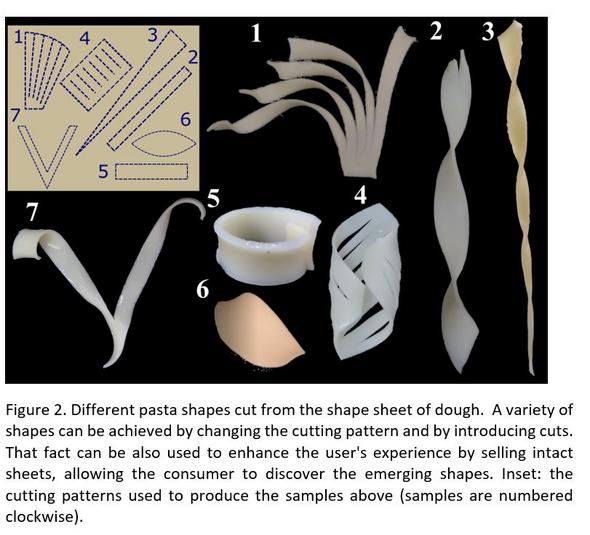 Technology
A provisional patent was filed.
Opportunity
Yissum is looking for a licensee to commercialize this technology. A provisional patent application has been filed.